Grace
Knowing the Holy Spirit and God's Love
with bible study links, and bible verses that accelerate personal growth.
Prior to the crucifixion, Peter's attempts to serve Christ accomplished nothing of eternal value. This was because Peter relied on himself for direction rather than listening to God's direction.
After the resurrection by the Sea of Galilee, Christ taught Peter how to love God's direction and God's plan. By loving God in this spiritual way, we learn to love God with our soul, a necessary part of the greatest commandment.
By abiding in Christ, our role in His service can yield results that are of value for eternity.
Explore this 14 page booklet on grace, discernment of the Holy Spirit, and recognizing opportunities in His service. Its design can make it easy for those of lesser talent to find their role in Christian outreach.
When the free .pdf booklet appears, touching the download emblem

or

will save your own copy for future use.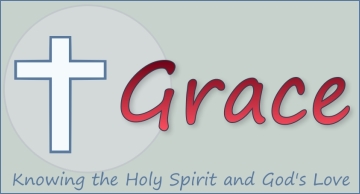 (.pdf booklet icon above - web-based edition below )
Table of Contents
Introduction: What is God's Grace?

Chapter 1: Self Reliance vs. Grace

Chapter 2: The Degree of God's Love

Chapter 3: The Holy Spirit

Chapter 4: Practical Application

Chapter 5: Why Might this be Important?

Chapter 6: The Message of Grace made Easy

Conclusion: A Step toward Spiritual Maturity

Except otherwise noted: Biblical quotes are from: THE HOLY BIBLE, NEW INTERNATIONAL VERSION®, NIV® Copyright © 1973, 1978, 1984, 2011 by Biblica, Inc.® Used by permission. All rights reserved worldwide.

For more: realprayer.org

A publication of Real Prayer Inc.